Author archive: peter
0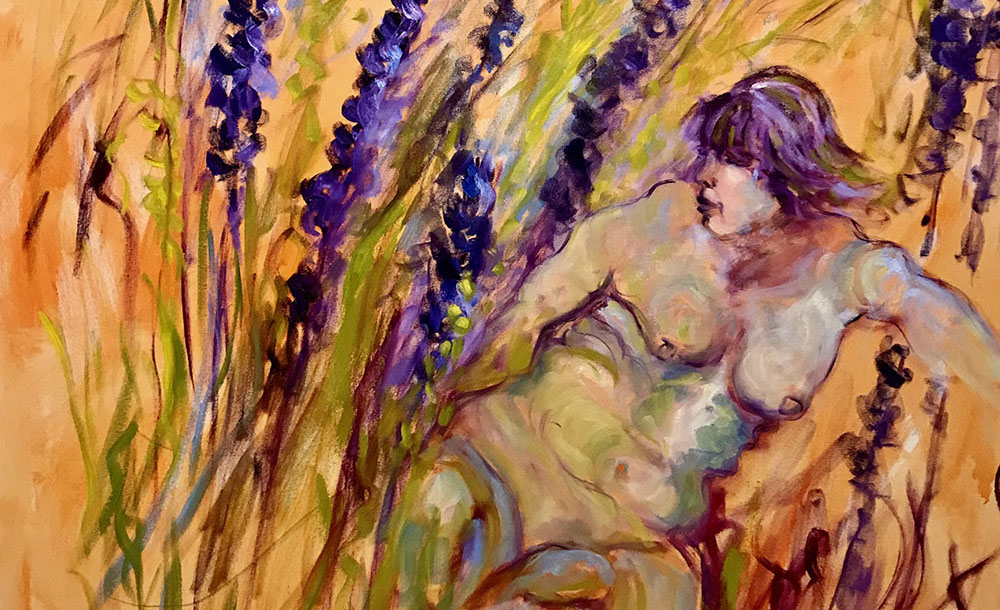 Susan Falk is an artistic force.
A lifelong artist and veteran teacher, Falk has been a pioneer in the Fraser Valley arts community for decades. Her professional foray into the art world began in the film industry where Falk worked as a makeup artist. After cutting her teeth in the industry, Falk then served as the head of the program for twelve years at her alma mater, John Casablancas.
In 1998, after years of studying painting and, eventually, selling her work part-time, Falk transitioned into her career as a full-time painter artist and instructor.
"While I was teaching at John Casablancas, I moved out to Langley. And so the commute was quite interesting. But I just kept practicing my painting, and taking different night school and summer school courses when I could," recalls Falk. "After teaching in the makeup industry, I knew I could make the transition into teaching art, so I ended up going back to school again to get my instructors certificate."
Details
0
Susan Falk
Simply titled Susan, the new show presented by Semiahmoo Arts Society at the Turnbull Gallery in the South Surrey Recreation and Arts Centre features new drawings and paintings by well-known Langley-based artist Susan J. Falk.
Falk, who has guided many Peninsula artists through drawing and painting classes, and supervises regular life-drawing sessions for Semiahmoo Arts at the centre, will host the opening reception for the show Sept. 15 from 1-3 p.m.
In keeping with what her news release terms a "display of eclectic imagery," the opening will include a short performance of tribal fusion dance, featuring Fusionistas dancers Kat and Willow.
Falk, who describes herself as "a colourist by nature," said she actively pursues different painting techniques and subject matter for her work.
"I love the fact that I can work anytime, anywhere," she said.
"Inspiration comes to me from my surroundings and experiences in life. I don't sit and wait for it to come to me. I prefer to chase after it with blinding faith and my box of colours."
The new show presents a potpourri of recent inspirations, ranging from bears and salmon to spring garden flowers and life-drawing sessions.
The show continues until Oct. 17 at the centre, located at 14601 20 Ave.
Peach Arch News, Sept 11, 2018
Details