exhibitions
NEW EXHIBITIONS:
The Kube Gallery
23295 Mavis Ave.
Fort Langley, B.C.
June 6th –24th, 2022
Opening Reception: Sunday June 12th, 12 – 3 pm
** partial proceeds to Critter Care Wildlife Society
A new body of work after a two year long wait….some very much Covid inspired.
Still-life and figurative paintings in oil and acrylic will be presented at the Kube Gallery by artist Susan J Falk.
The figurative paintings are reflective of the artists experience working with her masked model, Katherine Siemens, over the last two years. Using the same masked model but with a vintage costume twist in each 48" x 36" painting sends a strong message that all is not right in the world and we might want to proceed with caution.
The still-life floral paintings 24" x 24" are painted with impressionistic jewel tones, reflecting light in glass vases, sharing to the viewer that often we think of flowers as a kindness to each other in our daily lives.
" ideas and inspiration can pop up at the least expected moments. Like a friend stopping in for a visit and you just have to paint her in that vintage yellow peasant blouse or a visit to the beautiful local flower shop, Niche Boutique in Fort Langley, and your stopped in your tracks as you walk in the door. The French inspired display of artfully arranged roses capture you to the point of, I have to paint this!!. " Susan J Falk
Previous Solo Exhibitions
Shadbolt Centre for the Arts
2019/2020 Artist in Residence
Art talk reception: 6:30 pm – March 8th, 2020
Burnaby, B.C.SUSAN / Drawings & Paintings
Turnbull Gallery
September 10th – October 17, 2018
Opening reception: Saturday Sept 15, 1-3pm
Sponsored by Semiahmoo Arts Society
South Surrey Rec & Arts CentreFUSION
May 2nd – 27th, 2018
The Fort Gallery
Opening reception Sunday May 6th, 1 – 3 pm
Fort Langley, B.C.Living Colour
May 17th – June 4th, 2017
Opening Reception: Sunday, May 21st, 1 – 4pm
Fort Gallery, Fort Langley, B.C."Transition"
August 31st – September 18th, 2016
The Fort Gallery
"RED  –  Circle of Life"
September 8 – October 6, 2015
The Turnbull Gallery
Semiahmoo Arts – South Surrey Arts Centre
View the Circle of Life Poster
Visual Stories
June 24th – July 12th, 2015
Artist talk: July 2nd, 7 – 9 pm
The Fort Gallery, Fort Langley, B.c.
Meguru Inochi – Red Circle of Life
May 8th – 17th, 2015
Art Forum JARFO
JARFO Museum of Kyoto
Kyoto City, Japan
Fort Gallery, Fort Langley, B.C. 2013
"Written in the Forest"
Fort Gallery, Fort Langley, B.C. 2011
New work: Ride
Fort Gallery, Fort Langley, B.C. 2010
New work: Equine Persuasion
Community Arts Council of White Rock, White Rock, B.C. 2010
"Implications of Runway"
Fort Gallery, Fort Langley, B.C. 2007
New work, Boreal Threshold, Water.
Fort Gallery, Fort Langley, B.C. 2006
Boreal Threshold
Marilyn S. Mylrea Gallery, Vancouver, B.C. 2005
Boreal Forest
Pendulum Gallery, Vancouver, BC. 2002
FALK – The one named Susan – Colour Currents
Two Person Shows
Fort Gallery, Fort Langley, B.C. 2012
"Up Close and Personal – Back to the garden"
Fort Gallery, Fort Langley, B.C. 2009
"…between here and there…project prehistoric runway"
Fort Gallery, Fort Langley, B.C. 2008
"Ridge"
Selected Group Exhibitions
Langley Centennial Museum and Exhibition Centre, Langley, B.C. "Figure and Ground" 2013 – 2014
Langley Centennial Museum and Exhibition Centre, Langley, B.C. "Exploration, interpretation, evolution: artists journey" 2007
Marilyn S. Mylrea Gallery, Vancouver, B.C. 2007
Marilyn S. Mylrea Gallery, " Silent Glory", 2006
Delta Firehall Centre for the Arts, "G10 Group" 2006
West Wind Gallery, Langley, BC. 2005
Langley Centennial Museum and Exhibition Centre, Langley, BC. 2005
Elissa Cristall Gallery, Vancouver, BC. 2004
Langley Centennial Museum and National Exhibition Centre, Langley, BC. 2003
N.A.S. Gallery, White Rock, BC. 2003
White Rock Arts Council, White Rock, BC. 2003
Fraser River Gallery, Fort Langley, BC. 2001
Fraser River Gallery, Fort Langley, BC. 2000
Surrey Art Gallery, Surrey, BC. Art's 2000
Langley Centennial Museum and National Exhibition Centre, Langley, BC. 2000
Surrey Art Gallery, Art's 99, Art's 98, Art's 96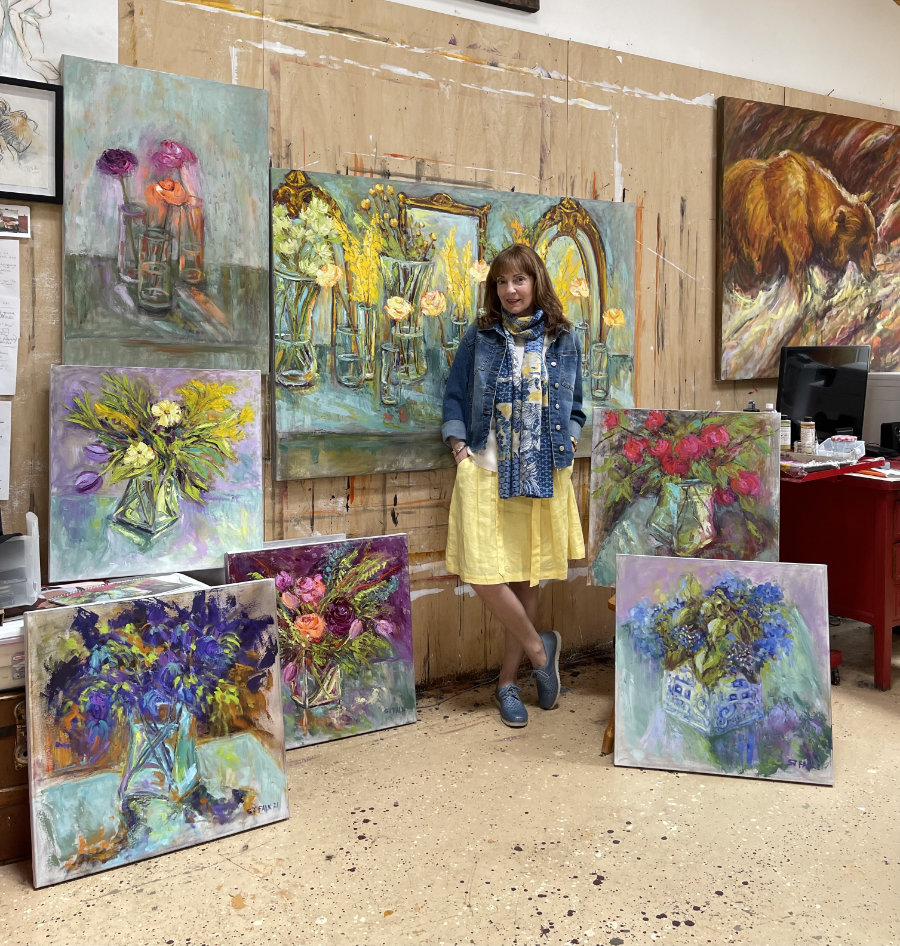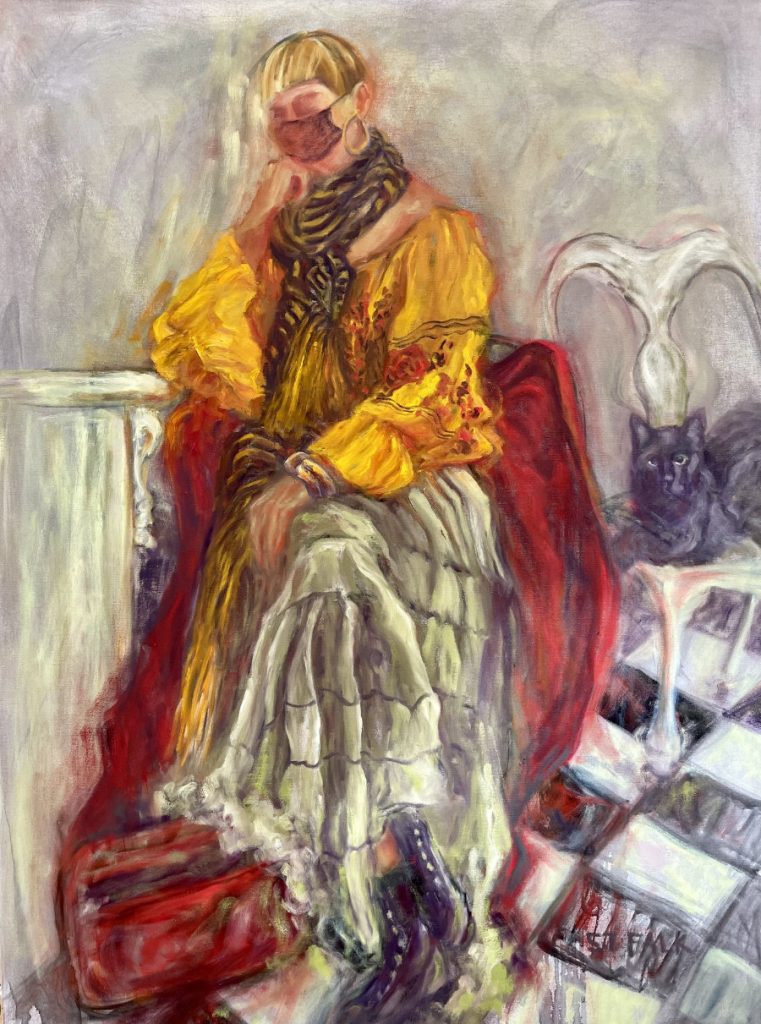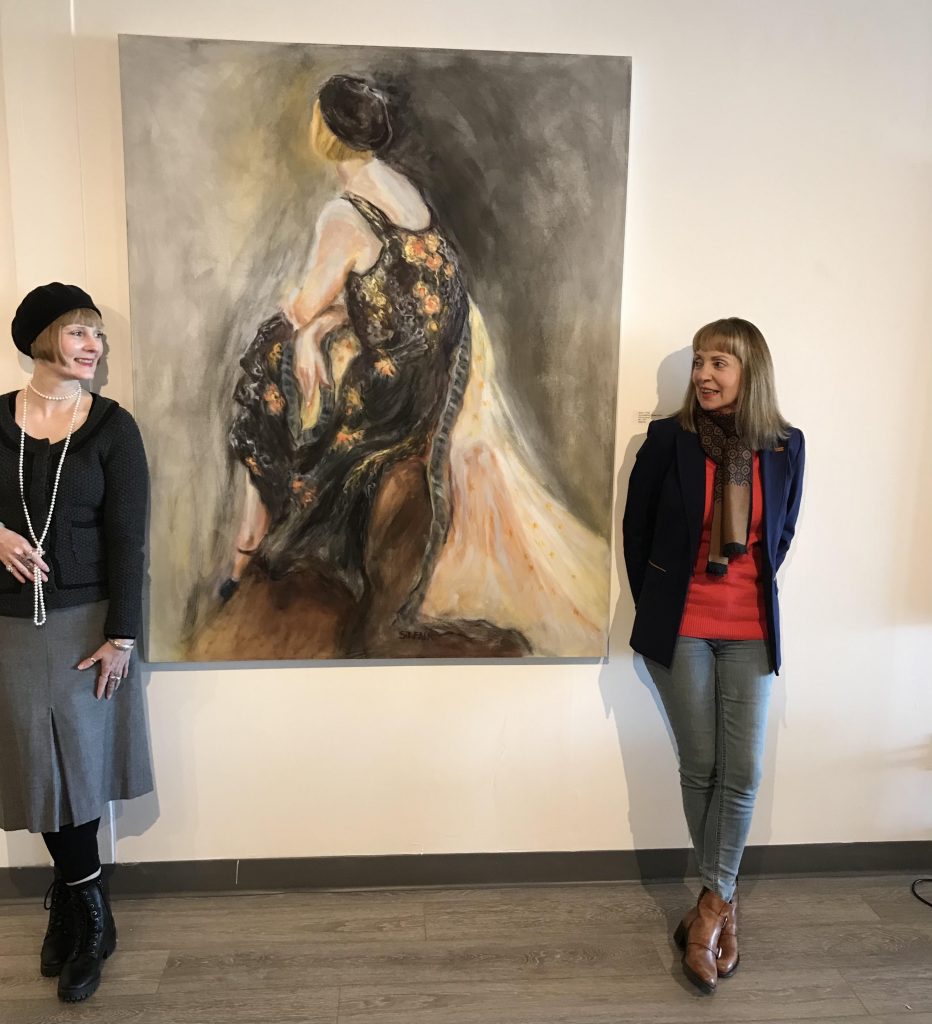 "A lifelong artist and veteran teacher, Falk has been a pioneer in the Fraser Valley Arts community for decades. Her professional foray into the art world began in the film industry when Falk worked as a makeup artist. After cutting her teeth in the industry, Falk then served as the head of the program for twelve years at her alma mater, John Casablancas. After years of studying painting and eventually, selling her work, Falk transitioned into her career as a full-time painter and part-time instructor. She served on the board of directors for the Fort Gallery, for twelve years. Currently she serves on the Langley Centennial Museum Advisory Committee. Collaborating with poets and environmentalists, Falk was honoured with an Environmental Hero award from the Township of Langley. She was invited in 2015 to showcase her life size Bears and Salmon in a one woman show in Kyoto, Japan and to speak about environmental concerns. In 2019 / 2020, Falk was Artist in Residence at the Shadbolt Centre for the Arts."